KARUNA ARUN PATEL a free lance artist from Ahmedabad, is amongst the few Indian artists who have devoted their life for the upliftment of ART.According to her "Creativity is inborn craving and latent potential of human. In a way, every individual is an artist and everyone is in be which of innovation and exploration. But only few fortunate who are self motivated individuals succeed and reach the level of excellence. What about those large number of push-outs / drop-outs ? Those also can attain heights in their fields if they are provided conducive environment, proper counselling and support sservices." According to her "Creativity is my mission".
Karuna Arun Patel is a Founder Member of Vibgyor Group , Gujarat , Managing Trustee of Jyoti Bal Chitra Sanstha , Ahmedabad , Managing Trustee of Margi Children Society , Ahmedabad. Through these channels she supports and assists art-carving individuals, especially those belonging to most deprived sections of our society, including the handicapped ones.
Karuna Arun Patel's luxuriant colours are bathed by a luminous palette that has a less room for the dramatic black. The contrasts come from the orchestration of cadences and divergent tones. Of violets, indigos, blues, sea greens, greens .......Of ochres and crimsons, yellows and blues .....Karuna's canvases are quite firmly rooted in the world around us. However, not for her the horrors, the pains, the degeneration of that world. Hers is a sky as sunny as her own disposition. Her colours are awash with an inner peace, a mediative calm. Nothing disturbs the ordered canvas, nothing strikes a jarring note. Perhaps this reflects, in a certain way the stilness that surrounds her at every step in the hurly and burly of workday world. Karuna has learnt to hear with her eyes and speak with her fingers.
Karuna Arun Patel was awarded in Gujarat State Exhibition in 1971 and as Best Art Teacher in 1999 in Hyderabad to name a few.
ONE MAN SHOW
Jaipur in 1982.
Surendranagar, Gujarat in 1977.
Calcutta , Delhi in 1978.
Lion Club of Nadiad in 1975.
Mumbai in 1983.
Ahmedabad Contemporary Art Gallery in 1985.
GROUP SHOWS
Ahmedabad in 1972, 1973, 1976, 1977, 1982, 1984.
Bombay in 1978, 1980 in Jahangir Art Gallery.
Delhi in 1872 in Triveni Art Gallery.
COLLECTIONS

INDIA : Ahmedabad, Nadiad, Gandhinagar, Surendranagar, Rajkot, Bhavnagar, Calcutta, Delhi, Godhara, Baroda, Surat, Bombay, Jaipur, Poona, Allahabad, Lucknow, Hoshangabad, Banglore.
ABROAD : America, Uganda, Czehkoslovakiya, London, Singapore, Australia
EXPERT IN MURAL WORK : Gandhi Ashram - Jhambusar, Gandhinagar.



Karuna Patel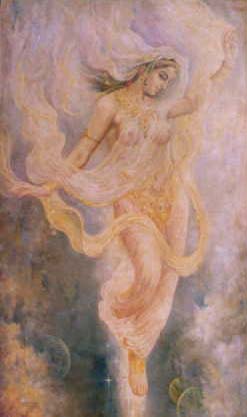 Old
Indian
Heritage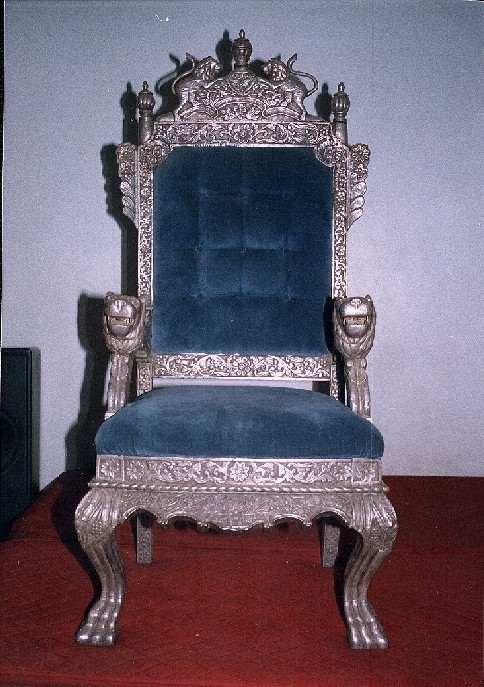 Furnitures