VIDHYA SAGAR UPADHYAY from Rajasthan is a towering figure in the art world of that region, known for his distinctive style. He is one of the finest contemporary painters to emerge from Rajasthan. Upadhyay is the head of graphics department at the Rajasthan School of Arts, Jaipur and he is a post graduate in painting from the university of Udaipur.
Though earlier he was doing landscapes, for over 20 years he has been doing abstracts and they have always been black and white till two years ago.Once he turned to water colours, he has become a colourist, his canvasses used to be quite large in size, but the change in medium also demanded a reduction in size.He enjoys working with water colour and acrylic, the latter on canvas because of their transperancy.This also allows him to relate to varied textures and create attractive new ones.
The secret of the excellence of his art lies in his keen sence of pigment and his mastry over the handling of the medium and it's aesthetic sensibility.Upadhyay's big canvases are in one way very much similar to the commercial art of advertising companies.Subjects which are carved out from nature's mind, give out good visual attraction.ALL HIS PAINTINGS ARE UNTITLED AND HE WANTS THE AUDIENCES TO UNDERSTAND THEM
Upadhyay's rise since he started exhibiting some 24 years ago has been phenonimal.He has held more than 20 shows during these years.Upadhyay has made full use of the opportunities provided to exchange views with fellow painters and graphicists.However he is not a man to be swayed by fickle influences.He is as sturdy(and tall)as he looks.

"I want people to know me through my paintings and not words.I do not profess any philosophy, whether social or political.I am not dealing with any theories.I draw my inspiration from nature and human beings.In the course of abstraction, I have developed certain natural shapes and biomorphic forms, which some people may recognise.My native village is on th Gujarat border and is a fertile area.Even now I visit it often and naturally the lush colours make an impression on me and are reflected in my work."

"I grew up in a culture which was already rich," says Upadhyay."I was fed right from childhood on the sight of our ancient miniatures .Their sensuous approach to the female figure, their treatment of nature and their overall poetic atmosphere fascinated me."

AWARDS

State Art byrajasthan Lalit Kala Akademi, Jaipur, 1969, 1972, 1975, 1978, 1980, 1982, 1984
National Award in Painting by Central Lalit Kala Akademi, New Delhi, 1981
All India Award by U.P. State Akademi in Painting, 1985
All India Award by Bihar Govt., 1989
All India Award in painting by Raj. Lalit Kala Akademi 1991
PARTICIPATION

Represented India:3rd International Trinnale India, 1975;Sixth Trinnale India, 1986;7thInternational Contemporary Art Exhibition organised by AIFACS, New Delhi, 1975;India Festival in Japan, 1988
Graphic Art in India since 1850, organised by Central lalit Kala Akademi, 1985
Takhman-28 Group Exhibitions in Rajasthan and Major Art Centres in India since 1968 Group Exhibition at Miami University, USA, 1987, MaulBrourn West Germany, 1987, Gaggenaw, West Germany, 1987
All India Terracota Camp at Molalla, 1985
International Independent Prints Exhibition Kanagawa, Japan, 1989
International Print Exhibition, Bharat Bhawan, Bhopal, 1989,1991,1994
Indo Germany Painters Exhibition in major cities in India and Germany, 1990-91
Represented India in Asian Biennale, Dhake, Bangla Desh, 1993
International Prints Exhibition UNEAC, Cuba, 1994, 1995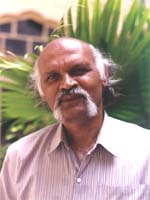 Vidhyasagar Upadhyay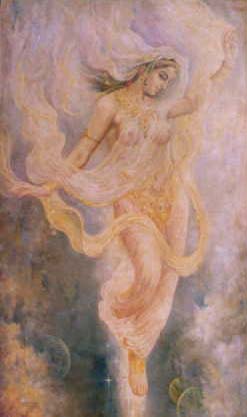 Old
Indian
Heritage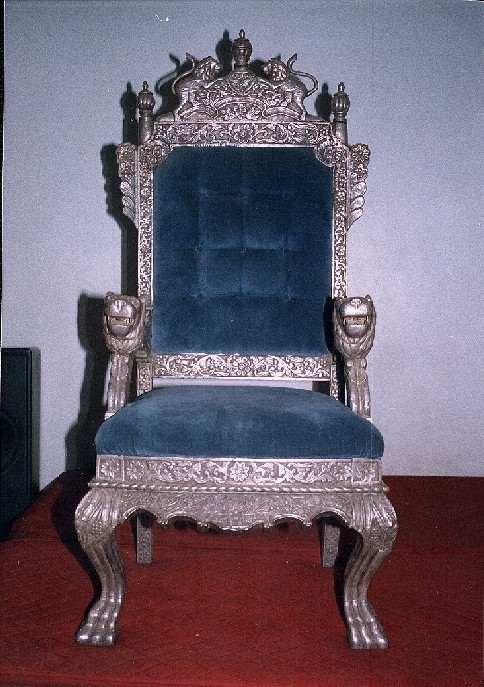 Furnitures